Home buyers and renovators want their home to be elegant, trendy, functional and uncluttered by messy and difficult to use handle fittings. The Jexis is a simple design solution, fitted neatly to the hidden edge of the door and press-release operated. It is quiet, functional and works as if by magic.
The Jexis Cavity Release is ideal for wheelchair users as it allows for the maximum door width with the added benefit of a hand or arm push. Those with dexterity issues will find using a push motion more comfortable and easier to use than traditional cavity pulls.
NB: Cavity Slider, Pocket Door and In Wall Slider are all terms used for the same type of product in different countries.
Click here for details on where you can get your Jexis today…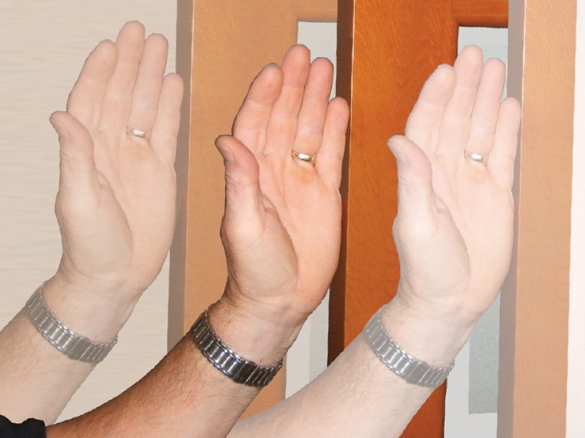 Jexis is the new and unique way of opening a cavity slider or Pocket Door.

Quiet running and easy installation

Performance tested to exceed the lifetime of the home

Made from durable engineered glass-filled nylon

Maintenance free (fit and forget)


The ideal solution for wheelchair users and those with dexterity difficulties

Ability to have cavity sliders sit flush with the door jamb

"Cambridge Homes design a lot of cavity sliders into our homes and have had a great response from our clients about the Jexis Door Release. We install them in all our cavity sliders and it is a point of difference for the quality homes we build. The product leaves a clean edge to the front of the door, is easy to operate in fact it is fun to operate. Congratulations to Graeme for coming up with this marvelous product, definitely a winner."
Peter Santner
Director of Cambridge Homes
"The Jexis is amazing. I bought one for my business, and after using it only for a few days bought 4 more so we could have one on all our pocket doors. They always work perfectly – and save the time and hassle of having to use a door edge pull instead. When we recently put a pocket door in our home – I of course ordered one for that as well. I can't imagine any pocket door without one."
M. A.
Irvine, CA
"I recently added the jexis to my pocket door. Installation is easy. Just don't drill through the side of the door. The door pops out two or three inches. That makes it easy to grasp the door and pull it closed. No more fooling with that pull in the handle. Thanks again for your great service."
B. G.
Orange, CA
""Building a house has been one of the most exciting things I have done in my life. One exciting feature of our new home are the cavity sliders. The Jexis door sits flush when open, and when you want it closed, you simply push the door which is quick and easy. The precision and effectiveness of this product is a perfect fit for our home.""
Sarah Walker
World champion BMX rider and Olympic Silver Medallist,